Promoting sustainable manufacturing practices and supporting members in reducing their environmental impact is an important objective for the Made in Group. In light of this, we have compiled 5 recent stories from Made in Yorkshire members which promote sustainability within UK industry...
Why small changes from SMEs can help lead the fight against climate change
"There has been a lot of talk about what individuals can do to reduce their carbon footprint, from flying less frequently to eating less red meat. There has also, understandably, been a focus on reducing our reliance on fossil fuels and finding greener alternatives. But there is another, fundamental sector that drives our global economy and can make a huge impact in our bid to save the planet."
READ THE FULL STORY FROM AGEMASPARK
Removing plastic from the workplace
"There is a strong and growing consumer demand for brands and businesses to make changes. A survey by Accenture's Global Consumer Pulse showed that 60% of shoppers are looking for ethical, eco-friendly brands that put people and the planet ahead of profits."
READ THE FULL STORY FROM CONTROL ENERGY COSTS
Earth Day: Invest In Our Planet
"Plastic pollution is one of the most important environmental problems facing us, and Greyhound Box can help you break free from single-use plastic. Our Packaging and supply chain experts work directly with you to green and optimize your supply chain, reducing your carbon footprint with a focus of driving value to your bottom line.
READ THE FULL STORY FROM GREYHOUND BOX
Pennine Pneumatic Services (PPS) receives Atlas Copco Compressors' Distributor of the Year Award 2021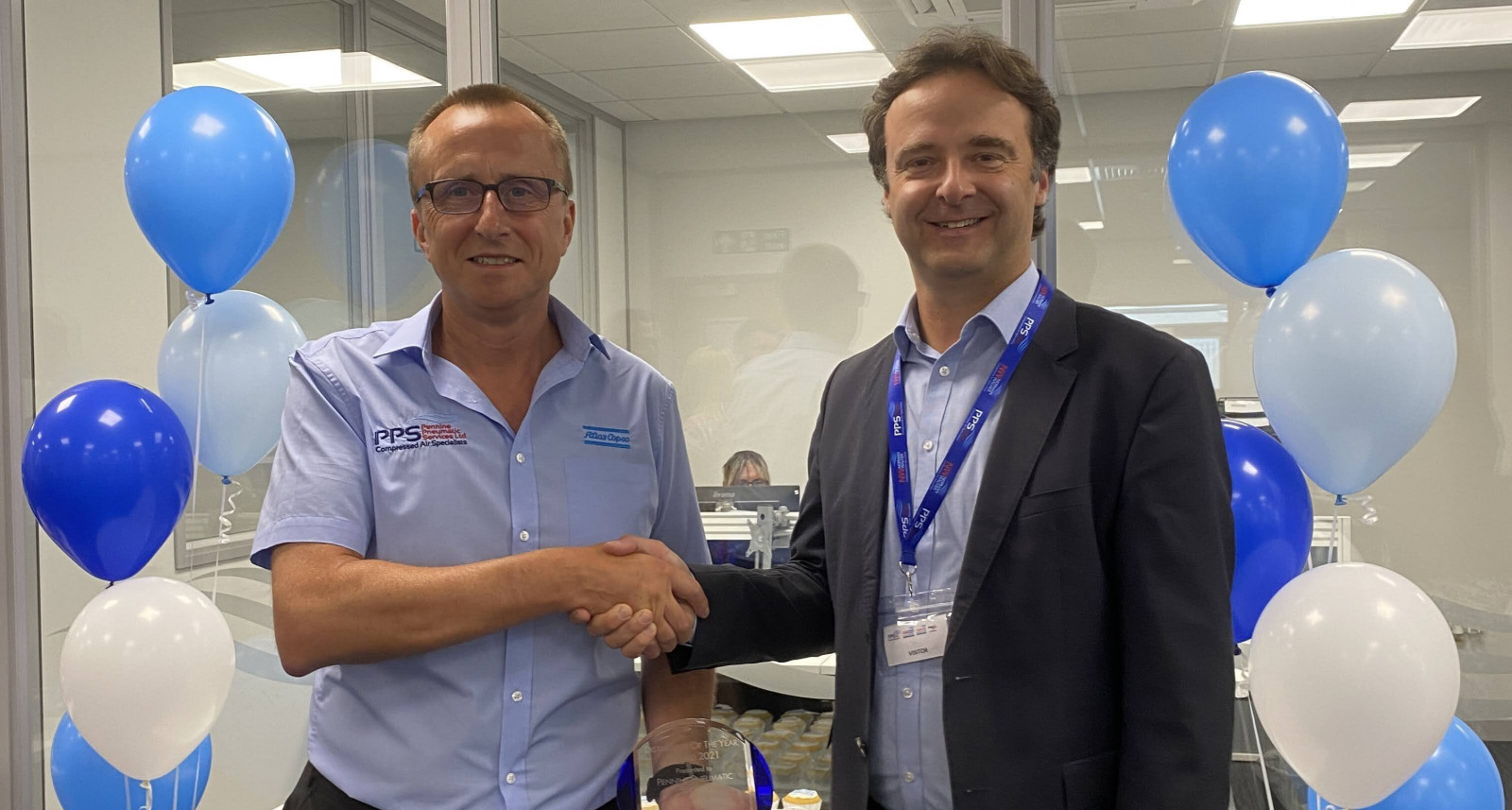 A premier distributor of Atlas Copco Compressors for 31 years, PPS' remit is to offer energy-saving advice and solutions to manufacturers and other industries with applications that rely on compressed air and related systems within their processes.
Airmaster gains gold with an increased commitment to sustainability
"Over the last 6 months the company has 'demonstrated an increase in sustainability competence', using the Supply Chain Sustainability School's resources has positively impacted the business in a number of key areas"
READ THE FULL STORY FROM AIRMASTER AIR CONDITIONING